So many amazing new releases for August!
:D Especially excited for Isla and the Happily Ever After~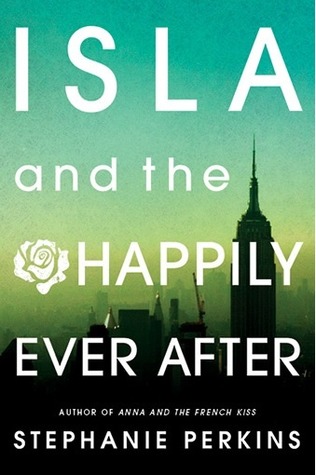 Isla and the Happily Ever After (Anna and the French Kiss #3)
by Stephanie Perkins
Release Date: August 14th, 2014
My Thoughts:
OMG! It's finally here! Stephanie Perkins creates the cutest characters ever. Every time I reread Anna and the French Kiss, I refall in love with Etienne St. Clair. But I heard Josh was even better!! So really can't wait to read about Isla and Josh's lovely romance in PARIS. :D
Tagline:
From the glittering streets of Manhattan to the moonlit rooftops of Paris, falling in love is easy for hopeless dreamer Isla and introspective artist Josh.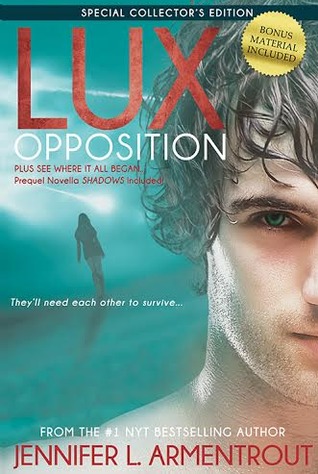 Opposition (Lux #5)
by Jennifer L. Armentrout
Release Date: August 5th, 2014
My Thoughts:
I haven't been keeping up with this series, but the first book was an entertaining, fun read. :) Book 5's synopsis sounds good. A lover's betrayal. Hmm. :) Hope the fans are excited! I wonder how this series is though.
Tagline:
Katy knows the world changed the night the Luxen came.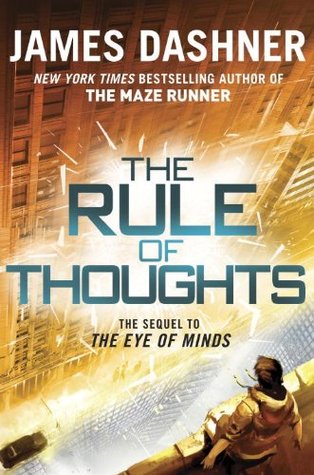 The Rule of Thoughts (The Mortality Doctrine #2)
by James Dashner
Release Date: August 26th, 2014
My Thoughts:
The Maze Runner anyone? Well, this isn't the Maze Runner, but the movie is coming out NEXT MONTH!! DYLAN O'BRIEN! AND THE MAZE LOOKS AWESOME. Okay. I actually haven't been reading James Dashner's new series, but it's worth mentioning the second book is coming out soon!! :D
Tagline:
Michael completed the Path. What he found at the end turned everything he'd ever known about his life—and the world—completely upside down.
by Collen Hoover
Release Date: August 5th, 2014
My Thoughts:
This is definitely either new adult or adult. But since it's was a popular new release on Goodreads, I'm going to feature it too. :) I don't remember reading any of Colleen Hoover's books, so no idea how her writing style works.
Tagline:
When Tate Collins meets airline pilot Miles Archer, she knows it isn't love at first sight.
by Michael Grant
Release Date: August 26th, 2014
I mean, it's Michael Grant. What can I say? Not that much. Because I haven't read much of his books. I read Gone, I thought it was pretty good. And Eve and Adam. But yannoe, just featuring the new releases.
Tagline:
I remembered my name – Mara. But, standing in that ghostly place, faced with the solemn young man in the black coat with silver skulls for buttons, I could recall nothing else about myself.
by Rick Riordan
Release Date: August 19th, 2014
My Thoughts:
I love Percy Jackson's sarcastic remarks. Totally entertaining. And those Greek gods also happen to be hilarious. Love Greek myth. More importantly, love me some more Percy Jackson. :D <33
Tagline:
Who could tell the origin stories of the gods of Olympus better than a modern-day demigod?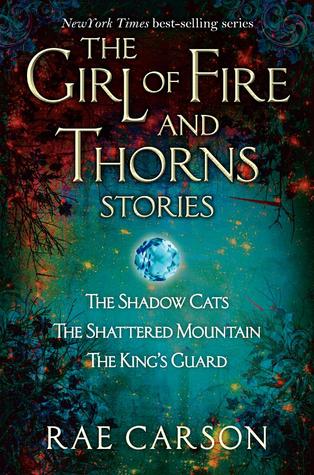 The Girl of Fire and Thorns Stories: The Shadow Cats, The Shattered Mountain, & The King's Guard
by Rae Carson
Release Date: August 26th, 2014
My Thoughts:
The novellas are out~ Or they've been out. They're just together now. :) #0.5 - 0.7. I haven't read book two and three yet thought, much less novellas. But :) You know the drill.
Tagline:
Ummm. Too lazy to type them all. Or copy and paste them all. SOO....
by Lori M. Lee
Release Date: August 5th, 2014
My Thoughts:
The cover looks similar to Clockwork Princess. :) And the "brother" part. I love high fantasy books, so I'll definitely love this book if it also has a fabulous writing style, plot, and character. Which is totally hard to ask for. I'm definitely willing to give it a try though. :D
Tagline:
In the Labyrinth, we had a saying: keep silent, keep still, keep safe.
So that's it for my post for August.
Be sure to leave a comment if there is another August release you are excited about! :)
Happy Reading~