Ready for yet another month of books?
Let's see what new exciting books are being released this month, shall we? :)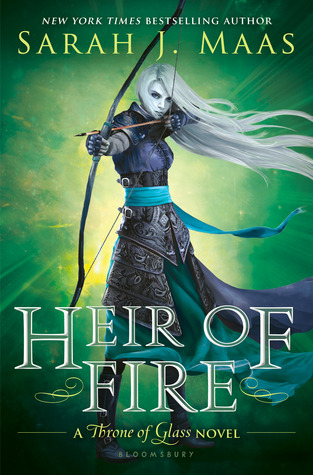 Heir of Fire (Throne of Glass #3)
by Sarah J. Maas
Release Date: September 2nd, 2014
Thoughts:
I have read the first book, but not the second one. This is definitely a great series with a kickass protagonist. I'm not really sure if this is the last one in the series or there's going to be more. I"ll find that out later. LOL. Or if any of you would like to leave a comment to let me know, go ahead! After reading the first one, I wasn't absolutely IN LOVE with it like a lot of other people. Maybe be because I skim read it. But I would definitely be reading the second in the series if I have extra time. I mean, who doesn't love some romance and a girl protagonist assassin? That's almost impossible! :)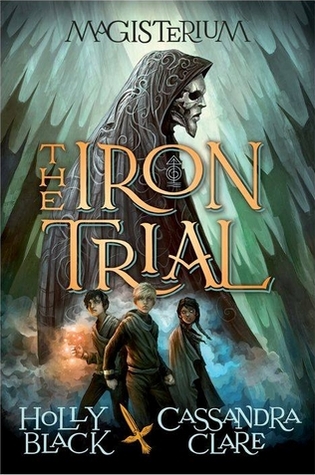 The Iron Trial (Magisterium #1)
by Holly Black & Cassandra Clare
Release Date: September 9th, 2014
Thoughts:
Woah. Holly Black and Cassie Clare! What even! Well, the only Holly Black series I read was Black Cat, because it was a book club thing. I thought it was alright. But I read almost all of Cassie Clare's series. Like The Mortal Instruments and The Infernal Devices. Totally love that series! Historical fiction lovers!!! Who like a little bit of magic. AND HOT GUYS! Read the Infernal Devices! :) IF you haven't already. Although this one is a middle grade read, I might check it out if I've got time, unless it gets super ravings, then I guess I gotta check it out. ;D
Tagline: A
riveting new series that defies what you think you know about the world of magic.
by Jandy Nelson
Release Date: September 16th, 2014
Thoughts:
I absolutely loved Jandy Nelson's The Sky is Everywhere. It was cute! Although I kind of forgot what it was about since I read it like so long ago. This new story of hers is definitely a must read. The beginning, middle grade part, I'm not that interested in. I do like the twin idea though. :) I'm really looking forward to seeing them growing up as teenagers and seeing the romance and twin dynamics there. When it's Jude's point of view.
by Lauren Oliver
Release Date: September 23rd, 2014
Thoughts:
I've always loved Lauren Oliver's YA novels like Delirium and If I Stay. This is going towards a more mature audience. It's more of family dramas and ghosts than romance. One thing you guys should know about me is that I don't do ghosts. The only ones I allow in books are those super friendly ones that are actually super funny and idiotic and have no idea they're dead. And romances with ghosts??.....ummm. Yeah I don't know....
by Scott Westerfeld
Release Date: September 23rd, 2014
Thoughts:
The overall theme is like Scott Westerfeld's dystopian novels. But I'm not sure if this book is a novel inside a novel, or the main character is actually experiencing the things she's writing down about. Maybe I'll check this out if I've got time. So far, it didn't snag my attention, but who knows, maybe it'll be good. :)
Tagline: You thought your way here.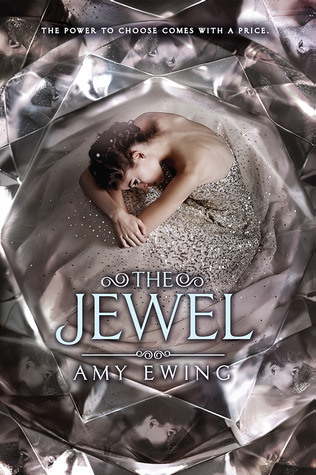 The Jewel (The Lone City #1)
by Amy Ewing
Release Date: September 2nd, 2014
Thoughts:
I was lucky enough to get an ARC of this at my school's book club. And the book didn't really disappointed. There was definitely suspension and a cliffhanger ending. But I wasn't really into the romance in this series. At least not yet. I hope there's going to be romance with another guy, because I don't like the guy she falls for. You can find my review HERE.
Tagline: The power to choose comes with a price.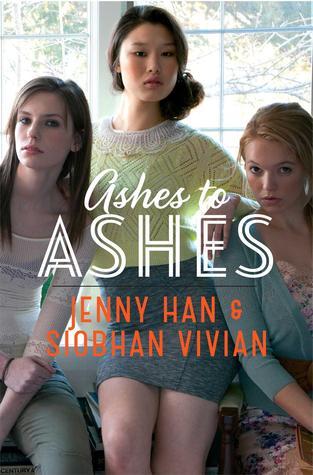 Ashes to Ashes (Burn for Burn #3)
by Jenny Han & Siobhan Vivian
Release Date: September 16th, 2014
Thoughts:
I didn't start reading this series yet, but I'm willing to try. :) Because I read Jenny Han's To All the Boys I'ved Loved Before and absolutely adored it! I just can't get enough of Jenny Han's writing after that. So, yep. If I have time though. Because it's so hard to find time right now.
Tagline: New Year's ended with a bang and Mary, Kat,and Lillia may not be prepared for what is to come.
by Kiersten White
Release Date: September 9th, 2014
Thoughts:
Looking for a supernatural paranormal book to read? Here's one for you! It's deemed Downtown Abbey meets Cassandra Clare! Personally, I'm not much for supernatural but if the romance and the plot is good, I might try it!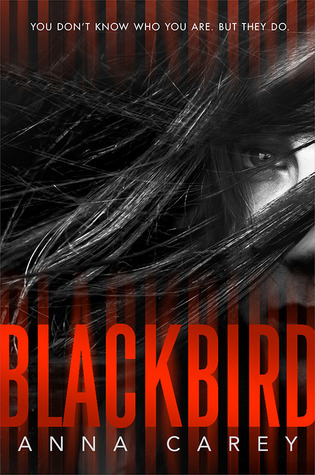 Blackbird (Blackbird #1)
by Anna Carey
Release Date: September 16th, 2014
Thoughts:
I've read a few ARC reviews about this people. People either hated it or loved it. The plot and everything definitely sounds intriguing. I would totally read it. But I heard 2nd POV is really hard to get used to or understand. Maybe I could understand it well. I think 2nd POVs are how some fanfictions are written. Yannoe the ones that involves celebrities boys and you? LOL. I don't even read fanfiction. No time in life. I might check this one out though.
Tagline: You don't know who you are, but they do.
by Michael Grant
Release Date: September 23rd, 2014
Thoughts:
Did I talk about this before? I have a feeling I've mentioned it in a previous release post. Maybe. I dunno. I'm not a big Michael Grant fan soo.....but the synopsis reminds of the Hunger Games and like The Maze Runner or something. Lately, I've kind of getting tired of dystopia. I'm really into the Fantasy Medieval genre nowadays. So...maybe, maybe not.
Tagline: If you are WICKED, the Messenger will find you.
Sparks Rise (The Darkest Minds #2.5)
by Alexandra Bracken
Release Date: September 2nd, 2014
Thoughts:
Omg. Haven't thought about this series for awhile! After those cliffhanger endings,I just couldn't bare to suffer the wait, so I just literally tried to forget it! BUT now it's back, the last book is coming! SOON! Sparks Rise is definitely a teaser in my mind. It's saying "Get ready for the conclusion!"
In the Afterlight (The Darkest Minds #3)
by Alexandra Bracken
Release Date: September 16th, 2014
Thoughts:
Here it is! The conclusion! Gotta find time to read this one! The Darkest Minds Never Fade in the Afterlight is now complete!! Can't wait to find out what happens to dear ol' Liam and Ruby. Them two though.
There are SOOO many books this month! I couldn't possibly put them all in here! Well, I could, but I'm absolutely waay too lazy. Plus, guys, I still have homework and tests tomorrow. *cries.
But let's get on with the topic.
What are your opinions about these new September releases?
Good, bad?
Any books you're particularly excited for?