I can't believe the year has flown by so fast!
One more month till 2015!
Can you believe it?
Let's end this merry month with some awesome end-of-the-year releases. :)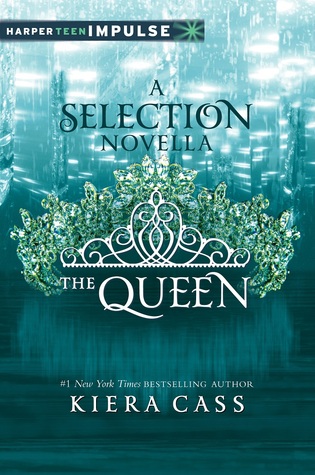 The Queen (The Selection #0.4)
by Kiera Cass
Release Date: December 2nd, 2014
Thoughts:

It's time for Queen Amberly's story! I don't really know what to say about this. I just want more of America and Maxon. I'm not really that interested in Maxon's Dad....forgot his name...Charles? No. I forgot. But maybe learning about Amberly will lead to new things. :) So final thoughts: would I read it? Probably. Why not?
by Jaye Robin Brown
Release Date: December 9th, 2014
Thoughts:

Well. Here's another new release! And for once, I actually read it before it came out and own the copy! Woot woot! You can find my full review for No Place to Fall HERE.
Tagline: A girl. A dream. A choice.
by Stacey Jay
Release Date: December 9th, 2014
Thoughts:

Another fairy tale retelling~ Well, somewhat. Not really? It's more like a fairy tale spin off, where the story after the 'happily ever after is told'. With some twists. Either way, it involves princesses. And princes. And romance. And some villians. Perfect. After I read Of Beast and Beauty by Stacey Jay, I had to try another one of her books! :) And this one sounds great also.
Tagline: Sometimes you must fight for happily ever after.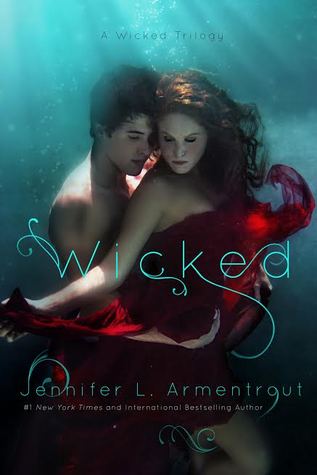 Wicked (A Wicked Saga #1)
by Jennifer L. Armentrout
Release Date: December 8th, 2014
Thoughts:

Another new series by Jennifer L. Armentrout! The synopsis is kind of vague. You get a broad idea of the characters and and idea of what kind of book this is. Paranormal. Supernatural. Suspense. Secretive. Wicked. I love the title. Just the word wicked makes the book sound amazing. And that cover is kind of hot. :) Should I read it though? Hmmm. Not really sure, since I'm not that into NA books. Especially ones with supernaturals and paranormalcy, so....maybe.
You Were Mine (Rosemary Beach #9)
by Abbi Glines
Release Date: December 2nd, 2014
Thoughts:

Well, I must say, Abbi Glines got a lot more popular now. Her book is even featured in the Popular New Releases list! I was there since the first book of the Breathe series and the first book of the Rosemary Beach series. I loved them. But then, it started to get to be ALL about the romance the NA scenes are turning into legit Adult ones, and I just slowly stopped reading the series. Nothing against it though. I mean, I love romance, but I'm not THAT obsessed. Either way, I think it's those very descriptive love scenes that turn me off. But willing to promote anyways. :)
by Cora Carmack
Release Date: December 15th, 2014
Thoughts:

This is a random book I fell upon while looking around Goodreads. You know, those random titles with interesting covers. Then you read the blurb and you find out that it actually sounds pretty interesting. Inspire does. And it releases in December. Supposedly. So famous phrase: why not?
Love the dress cover. And the romance sounds quite interesting. Kind of reminds me of The Siren by Kiera Cass.
Tagline: Creation & Destruction. These are things I inspire.
Well, that's all I have for this month. :)
Not as much as I expected, since most of them are releases to a series.
Anyways, hope you guys are excited for more holidays coming right up!
I'm excited for that long break~
Happy Reading~