There are so many great books coming out in May!
If you guys haven't heard, I'm so excited for The One~
Okay. I know it's at the end of May already. So most of these books are already out. But still.
:) Let's move on to all the book newbies.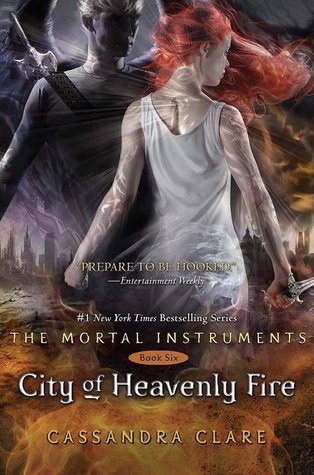 City of Heavenly Fire (The Mortal Instruments #6)
by Cassandra Clare
Release Date: May 27th, 2014.
My Thoughts:
Well, I haven't been really thinking about this series all day and night, but I'm ecstatic that it's finally coming out. :) Can't wait to see what happens in the end. Plus, there's Jace. :) Clary and Jace are sooo cute together. Clace. :) Okay. Enough fangurling.
I'm definitely reading this one.
Tagline: ΕRCHOMAI, SEBASTIAN HAD SAID.
I am coming.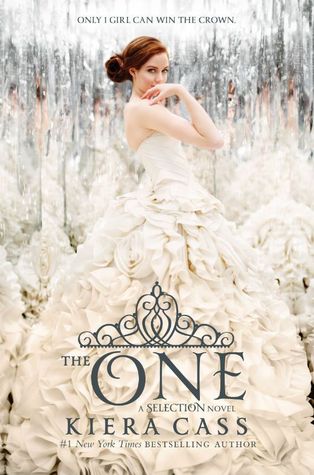 The One (The Selection #3)
by Kiera Cass
Release Date: May 6th, 2014.
My Thoughts:
Been waiting for this book forever. *cries. It's finally coming. I REALLY WANT TO KNOW WHO AMERICA ENDS UP WITH. #TEAMMAXON. Maxon. Maxon. And that gorgeous wedding dress. I just can't. As I was checking out Goodreads reviews, I saw that it was a red, white, and blue concept. And her name is America. *Mindblown. Good concept you have there. :) Anyways, CANNOT WAIT. Yee! Wait for my raves later on. :)
Tagline:
The Selection changed the lives of thirty-five girls forever. And now, the time has come for one winner to be chosen.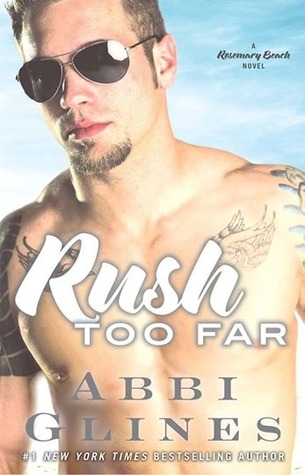 Rush Too Far (Too Far #1.1)
by Abbi Glines
Release Date: May 6th, 2014
My Thoughts:
Okay. Why not? Since I read the whole series anyways. But I really wouldn't be caught at school carrying this around. Cuz forreal. Gee. Can't imagine. Rush looks kind of old in this picture. Okay. Maybe not that old. But he looks older than 26 or something. I feel like a horny teenager. Ugh. I'm not. Please. I don't really fangirl over anyone over 20. Yep.
Okay. I should get the awkwardness out. Haven't created a new post in awhile. :o
Tagline:
Fallen Too Far
was Blaire's story. Now it's time for Rush to share his side.
by E. Lockhart
Release Date: May 13th, 2014
My Thoughts:
Despite the very descriptive synopsis, I have no idea what this is about. The blurb sounds like those trailers you see about shows and movies. It sounds good. It gives suspense. And it just makes you want to read it. I'll definitely check this one out.
Tagline: Read it. And if anyone asks you how it ends, just LIE.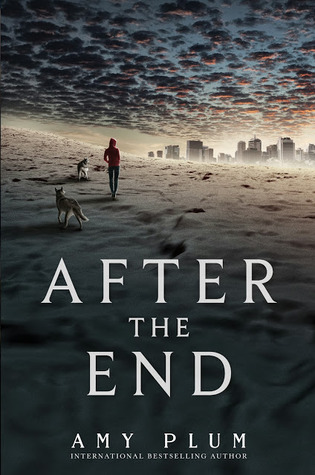 by Amy Plum
Release Date: May 6th, 2014
My Thoughts:
Another series to follow! This one is historical fiction. And I like that. I've reading a lot of dystopian series after a long, long while, like 4 years, you kiiiindaaa get tired of it. Not really. I would still read a dystopian novel if it's actually really good. But some just wards me off. Because it's so repeated, it gets boring. I like lively characters. And seriously, those historical characters are adventurists. They like to sneak to places and win battles. Lovely. Although I like historical fiction as in fantasy or medieval time period and this one is about World War III. Ha. I read it all wrong. AGAIN. Nvm, this is dystopian. Omg. But it sounds different. It sounds fresh.
Tagline:
She's searching for answers to her past. They're hunting her to save their future.
by Morgan Matson
Release Date: May 6th, 2014
My Thoughts:
Ooh. Morgan Matson! She's one of my chick lit authors. After reading Amy & Roger's Epic Detour, I've a been a fan of hers. Looking forward to reading of her more awesome books! I hope. Cross fingers. Sounds interesting though. Fulfilling an epic summer list. Kissing a stranger. Skinny dipping. Everyone does that. I see romance. But really Frank Porter is not an attractive name. Hope it's not him. But I also Roger wasn't attractive either, so.....
Tagline: Go skinny dipping? Um....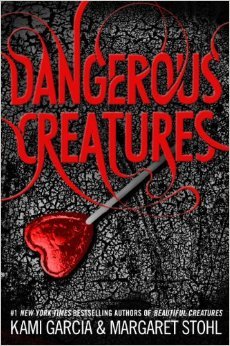 Dangerous Creatures (Dangerous Creatures #1)
by Kami Garcia & Margaret Stohl
Release Date: May 20th, 2014
My Thoughts:
The story of Lena and Ethan is over. Now it's time Ridley and Link. I love Ridley. She's this dark, but full of humor and adventure kind of girl. She's suppose to be evil, but you can't help but think she's nice. Not good. Nice. Helpful. I can't say she has a heart though. Haha.
Tagline:
A new series returns to the world of Beautiful Creatures. Some loves are cursed...others are dangerous.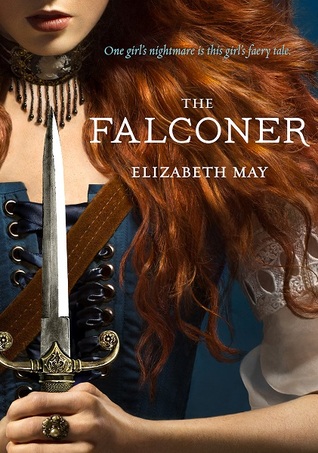 The Falconer (The Falconer #1)
by Elizabeth May
Release Date: May 6th, 2014
My Thoughts:
Historical fiction. Omg. Omg. But there's paranormal involved. And I've been getting tired anything to do with faeries lately. Faeries. Angels. Werewolves. Nephilims. I don't know why. Maybe vampires. I ended up reading Julie Kagawa's Blood of Eden series and loved it so...maybe it depends on the book. But I've looking for historical fiction books so...that's a perk.
Tagline:
One girl's nightmare is this girl's fairy tale.
by Jamie McGuire
Release Date: May 9th, 2014
My Thoughts:
This book kind of reminds me of Wanderlove by Kirsten Hubbard. Not because of the plot. No. Not even close. It's just a really random book I think I'll enjoy. I don't consider this to be chick lit. I think it's contemporary. But either way, I think it will be very enjoyable. It'll be something I read randomly. Not for the romance. Not for a contemporary plotline. Just because.
Tagline:
Erin Easter, one of three Erins in the small senior class of rural Blackwell High School who not only share a first name, but also their birthday.
by Lauren Miller
Release Date: May 13th, 2014
My Thoughts:
This book reminds me of Delirium by Lauren Oliver. Even though an app is supposed to make everything in her life perfect or happy, it doesn't feel true. In Delirium, the government controls all the citizens' love life aka happiness. And of course, it doesn't work. It never works. If everyone is happy and successful, how is there an economy. If there's no competition, the world will overrun.
Tagline: What if you never have to fall?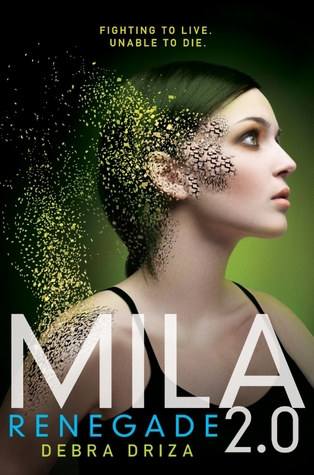 Renegade (MILA 2.0 #2)
by Debra Driza
Release Date: May 13th, 2014
My Thoughts:
I read Mila 2.0 awhile back. Way back. Like when it was first released. I think it was more than a year ago. Either way, don't really remember what happens. Just that the main character finds out she's actually a clone or something. Maybe I'll pick up the series again. Hmm. I'll have to see.
Tagline: Fighting to live. Unable to die.
by Susane Colasanti
Release Date: May 20th, 2014
My Thoughts:
Interesting twist we have here. Normally, in a boyfriend rock star book, he's famous first, then you meet him secretly or something, then you fall in love, and you end up with him. Hmm. Well, this is in reverse order. But the final question is still 'will you end up with him?'
Tagline: What if you're boyfriend is the world's biggest rockstar?
There are some interesting books this month.
The two I'm mostly anticipating for is City of Heavenly Fire and The One.
:) Hope the rest will be just as enjoyable.

Happy Reading~